Meet the Team
---
Why not meet the StuPrint.com team? Below you will find the people that work tirelessly to make sure you have great looking printing, delivered on time and on budget. These guys are on hand to deal with any help or advice you might need…print related or otherwise!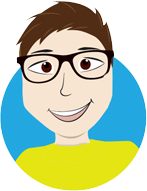 Chris Hughes
Managing Director
I've been here a while now! I'm responsible for the directions StuPrint takes as a company and my core driver is to make our service as welcoming and user-friendly as possible. I reckon that as long as we have happy customers then we will do well as a business.
Favourite Book:

Decline and Fall, Evelyn Waugh

Favourite Film:

Snatch

Favourite Song:

The Obvious Child, Paul Simon

Favourite Food:

Pizza Napoletana

Super Power?:

Flight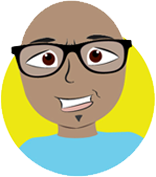 Jean Joachim
Manager of Operations
Hello! I'm here to take care off the day-to-day running of StuPrint. This means I look after order scheduling, customer queries and -most importantly- making sure the quality of the print jobs that we send out are up to the expectations of our customers.
Favourite Book:

Steve Jobs, Walter Isaacson

Favourite Film:

Batman (Tim Burton, 1989)

Favourite Song:

Fortunate Son, Clearwater Revival

Favourite Food:

South indian cuisine

Super Power?:

Power to be able to control time!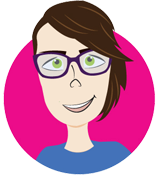 Steph Correll
Client Support & Design
I'm here to help! I can answer any questions you have on our products, our service, your order or anything else. I'm also on hand to help with your artwork to make sure its completely print ready before being sent to press.
Favourite Book:

The Hobbit, J. R. R. Tolkien

Favourite Film:

Drive

Favourite Song:

Something by Mumford & Sons

Favourite Food:

Anything Tasty!

Super Power?:

Invisibility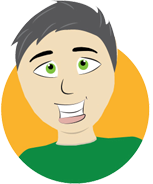 Phill Davies
Accounts
Hi! I'm here to keep the lights on. My day-to-day job is to look after the finances of the company making sure we're always fully stocked and ready to print.
Favourite Book:

Down and Out in Paris and London

Favourite Film:

E.T.

Favourite Song:

Anarchy in the UK, Sex Pistols

Favourite Food:

Fish Fingers

Super Power?:

Invisibility