Contact StuPrint
---
Don't be shy! Give us a call.
We're here to help! If you have any questions regarding our services or products then we'd love to hear from you. Similarly, if you're not sure what to order and just looking for some advice then give us a call. As a company we strive to be as approachable as possible and we have a great team dedicated to making sure you receive exactly what you're after.
Opening Hours
If you have an urgent enquiry then we recommend giving us a call. For everything else, we have a team manning the sales@stuprint.com email account throughout the working day. In most instances, you will have a reply to your email within 10 minutes but please be aware that we can get busy and reply times can occasionally be a bit longer.
Open

Close

Monday

09.00

17.30

Tuesday

09.00

17.30

Wednesday

09.00

17.30

Thursday

09.00

17.30

Friday

09.00

17.30

Saturday

Closed

Closed

Sunday

Closed

Closed
Contact Details
If you have any queries at all then please don't hesitate to contact us using the following details:
From landlines:
0800 0588 166
From mobiles:
800 0588 166
(Your service provider may charge you
for calls from mobiles)
Email:
sales@stuprint.com
Correspondence:
StuPrint.com Head Office
24 Friary Rd,
Wraysbury,
Berkshire,
TW19 5JP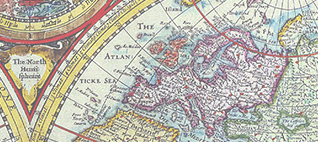 The address here is where all StuPrint administrative and sales operations take place. Please be aware that this office does not handle any of our day-to-day print operations. That heavy lifting is carried out in several print houses across the UK. All of our products are shipped out directly to you from these print houses. Next day services are available across the board to all UK Mainland addresses. We also offer a same-day service to the entire London area. Please just get in touch for more information on this service
General Company Information
"StuPrint.com" is the trading name of StuCo Ltd.
Company Number: 7458574
VAT Registration Number: 125 3836 19
Bank Details:
Account Name: StuGroup
Bank: The Co-operative Bank plc.
Sort Code: 08-92-50
Account Number: 68043724
For anyone looking to make a payment by cheque, please make it payable to StuGroup.